Wednesday the 29th proved to be a night to remember at Bangla Boxing Stadium in Phuket, Thailand! Sumalee Boxing Gym had 3 nak muay on the fight card that night. The stadium, as usual, was packed with holidaymakers from around the world, as well as many Phuket locals who come to enjoy the show. Sumalee Boxing Gym arrived in 3 cars with full support from staff, trainers, camp residents and friends.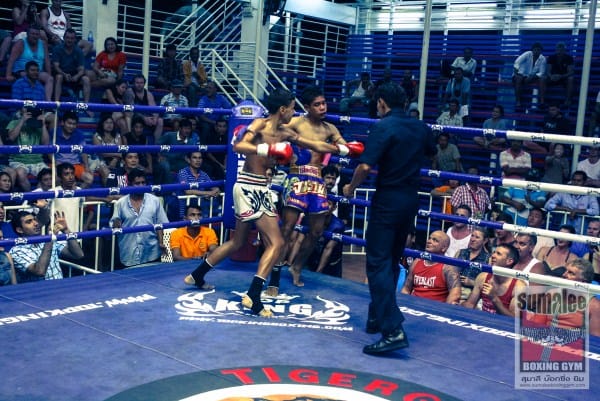 First up as the third event of the night was visiting fighter Hamiid from Body Fighting Club, Montpellier in France. Hamiid originally joined us with his trainer and two friends in January of this year. In his last fight Hamiid overpowered his opponent in the third round with strong low kicks and did not hesitate this time around achieving a KO in the first round! Sumalee Boxing Gym looks forward to the next time Body Fighting Club visits Phuket.
The seventh fight of the evening was Sumalee Boxing Gym's latest sponsored fighter, Craig Sumalee. This was his third fight for our gym and must have been the fight of the night for spectators! Craig began the night with a very determined look on his face and took that determination into the ring with him.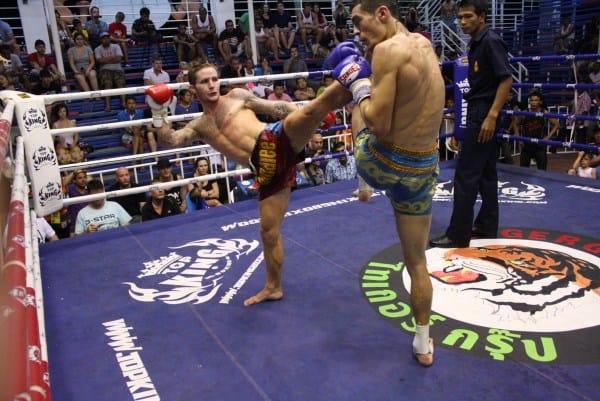 Craig battled with Jojo Vor Sangtape for the full 5 rounds despite delivering a knockdown in the second round and numerous shots to Jojo's head and body. His dedication to the traditional training at Sumalee Boxing Gym certainly shows and he came away with the win on a unanimous decision.
The final and main event was between Sumalee Boxing Gym Head Trainer and fighter Oron 'Deachkalon' Sumalee and Anvar Vor Sangtape from Uzbekistan. Despite being a younger fighter and having a significant height advantage, Anvar struggled to break a solid defensive display from Oron.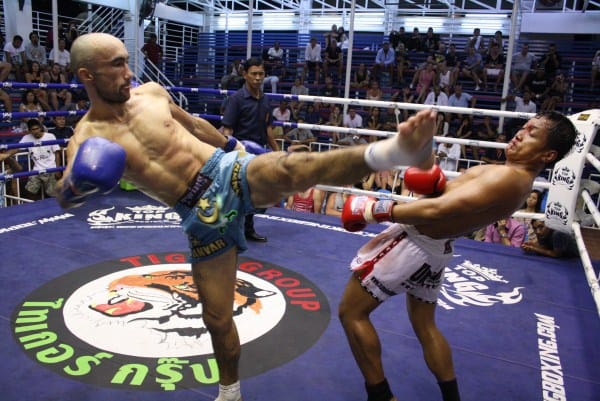 Oron 'Deachkalon' Sumalee took the win on points showing that experience can often be your greatest weapon in the ring! As usual Kaen Sumalee is keen to show everyone that his father is not the only one who can dance! A great finish to an action filled evening in Phuket.
Share on Facebook